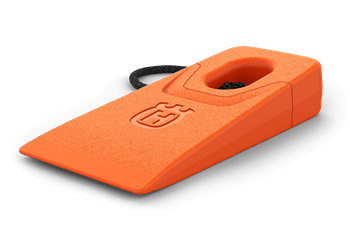 Felling Wedge 4 Arborist: Wedges
These felling wedges are made of high impact ABS plastic. Felling wedges help the tree fall in the direction of the notch cut by actually lifting the tree in that direction. Used to prevent the tree from pinching or leaning back on the chainsaw, while making a back cut. Often allowing a safer, cleaner felling experience.
Price: Call for details
To buy this product (Felling Wedge 4 Arborist) call us on 01389 761887. This item is only available to pick up from our Dumbarton and Helensburgh stores.
---
More Products From Mather Hire Avaliable to Buy in Our Two Shops