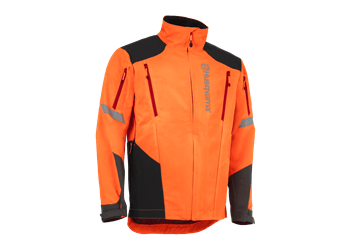 Brushcutting & Trimmer Jacket : Protective Clothing
A jacket specially designed for working long hours with a harness that offers place for extra padding to relieve the shoulders. The pockets are easy to reach while wearing a harness. Ventilation zippers on the front, under the arms and a yoke in the back keep the temperature at a comfortable level. The 4-way stretch fabric on the back together with a new arm construction and ergonomically pre-bent arms offers high movability. Size S?XXL.
Price: Call for details
To buy this product (Brushcutting & Trimmer Jacket ) call us on 01389 761887. This item is only available to pick up from our Dumbarton and Helensburgh stores.
---
More Products From Mather Hire Avaliable to Buy in Our Two Shops