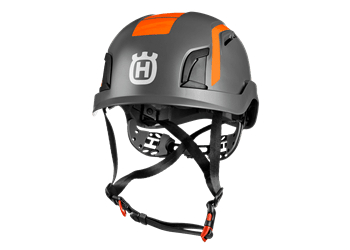 Arborist Helmet Spire Vent: Helmets
Husqvarna arborist helmet Spire Vent is designed for the professional arborist who requires convenience and style at work without compromising safety and protection. The Spire Vent helmet is lightweight and well fit and a wheel ratchet for easy size adjustment ventilated for maximum comfort.
Price: Call for details
To buy this product (Arborist Helmet Spire Vent) call us on 01389 761887. This item is only available to pick up from our Dumbarton and Helensburgh stores.
---
More Products From Mather Hire Avaliable to Buy in Our Two Shops