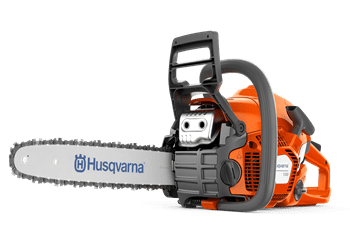 Chainsaw 130: Chainsaws
The Husqvarna 130 Petrol Chainsaw 14? (35.5cm) is an excellent unit for homeowners. Its easy to use, reliable, convenient, and durable. Thanks to its ergonomic design you can comfortably use the product for long periods and cut firewood or take down a small tree. This lightweight chainsaw is easy to start-up and to handle. The product features top-quality technology including the Inertia Chain Brake system, Air Injection cleaning system, LowVib, and Choke / Stop control. You can rely on the Husqvarna 130 petrol chainsaw to deliver excellent performance in any environmental conditions.
Price: Call for details
To buy this product (Chainsaw 130) call us on 01389 761887. This item is only available to pick up from our Dumbarton and Helensburgh stores.
---
More Products From Mather Hire Avaliable to Buy in Our Two Shops