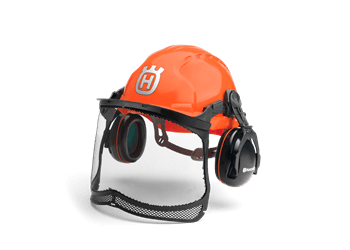 Helmet Classic: Helmets
Husqvarna Functional Forest Helmet comes with a large set of adjustable and ergonomic features to suit day to day forest work. Among the features are things to improve visibility, safety and adaptability. A 6-point textile harness provides flexibility and comfort thanks to a low level of pressure on the head. Visibility is also improved thanks to the new UltraVision visor which has a low level of light reduction and guards against debris and other objects which can damage the eyes.
Price: Call for details
To buy this product (Helmet Classic) call us on 01389 761887. This item is only available to pick up from our Dumbarton and Helensburgh stores.
---
More Products From Mather Hire Avaliable to Buy in Our Two Shops