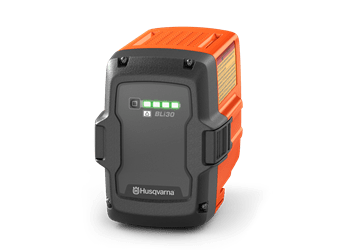 BLi30: Battery Series Accessories
Husqvarna BLi30 is a powerful, integrated 270Wh Li-Ion battery for part-time use. Provides excellent runtime and extra power for demanding applications such as those of the 300-series Husqvarna battery products. Features 4-LED charge indicator and can be cooled actively. Rechargeable up to 600 times.
Avaliable sizes: N/A
Price: Call for details
To buy this product (BLi30) call us on 01389 761887. This item is only available to pick up from our Dumbarton and Helensburgh stores.
---
More Products From Mather Hire Avaliable to Buy in Our Two Shops