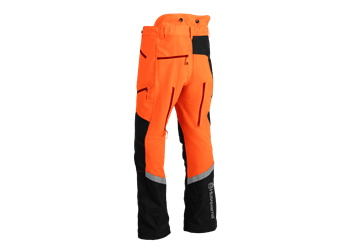 Brushcutting & Trimmer Trouser: Protective Clothing
The trousers are specifically designed for working long hours with a brushcutter or trimmer. Place for extra padding to relieve the hip. The water repellent material on the front and the side of the legs offers also extra padding against gravel. The surface-treated fabric simplifies cleaning when brushing wet grass. A reinforcement on exposed areas increases durability and lifespan. Ventilation zippers placed on the back of the legs help to keep the temperature on a comfortable level. The ergonomically pre-bent knees offer high movability. Size 46?60.
Price: Call for details
To buy this product (Brushcutting & Trimmer Trouser) call us on 01389 761887. This item is only available to pick up from our Dumbarton and Helensburgh stores.
---
More Products From Mather Hire Avaliable to Buy in Our Two Shops