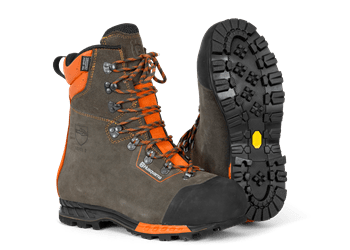 Functional Leather Boots: Boots
Reinforced front and back for increased support and padded front tongue and upper for comfort. Durable Perwanger leather and TE-POR membrane keeps the feet dry and the Vibram sole provides a good grip even in cold, wet and slippery conditions. Fitted with roller hooks for easy adjustment of the laces and toe protection overlap for increased safety. Fulfils EN ISO 17249:2013 level Class 2 (24 m/s).
Avaliable sizes: 3-4-5-6-7-8-9-10-11-12
Price: Call for details
To buy this product (Functional Leather Boots) call us on 01389 761887. This item is only available to pick up from our Dumbarton and Helensburgh stores.
---
More Products From Mather Hire Avaliable to Buy in Our Two Shops